Accessories
Find here information about some of our available accessoires, contact us if you would like to have more information, for lead times or list prices.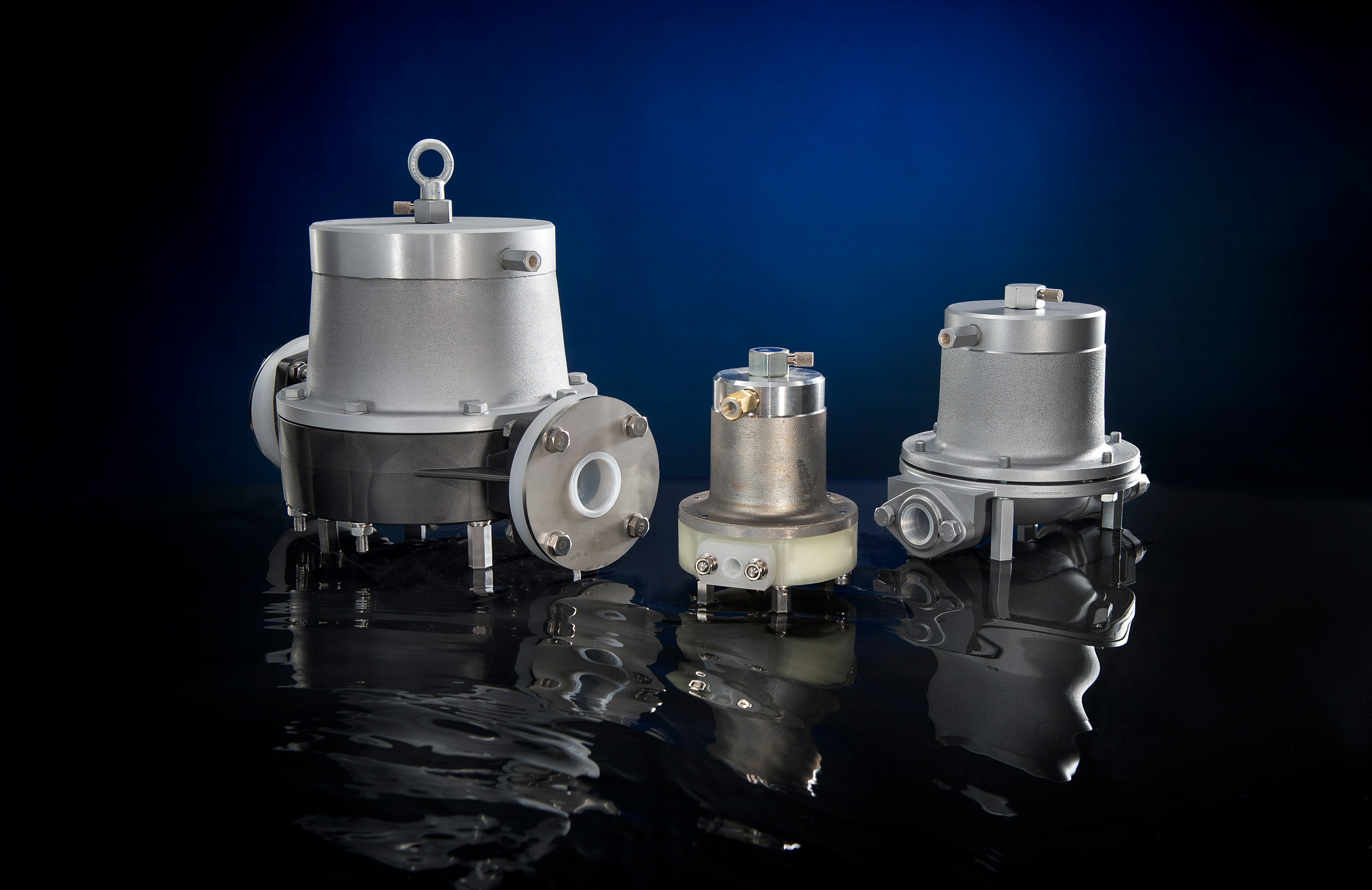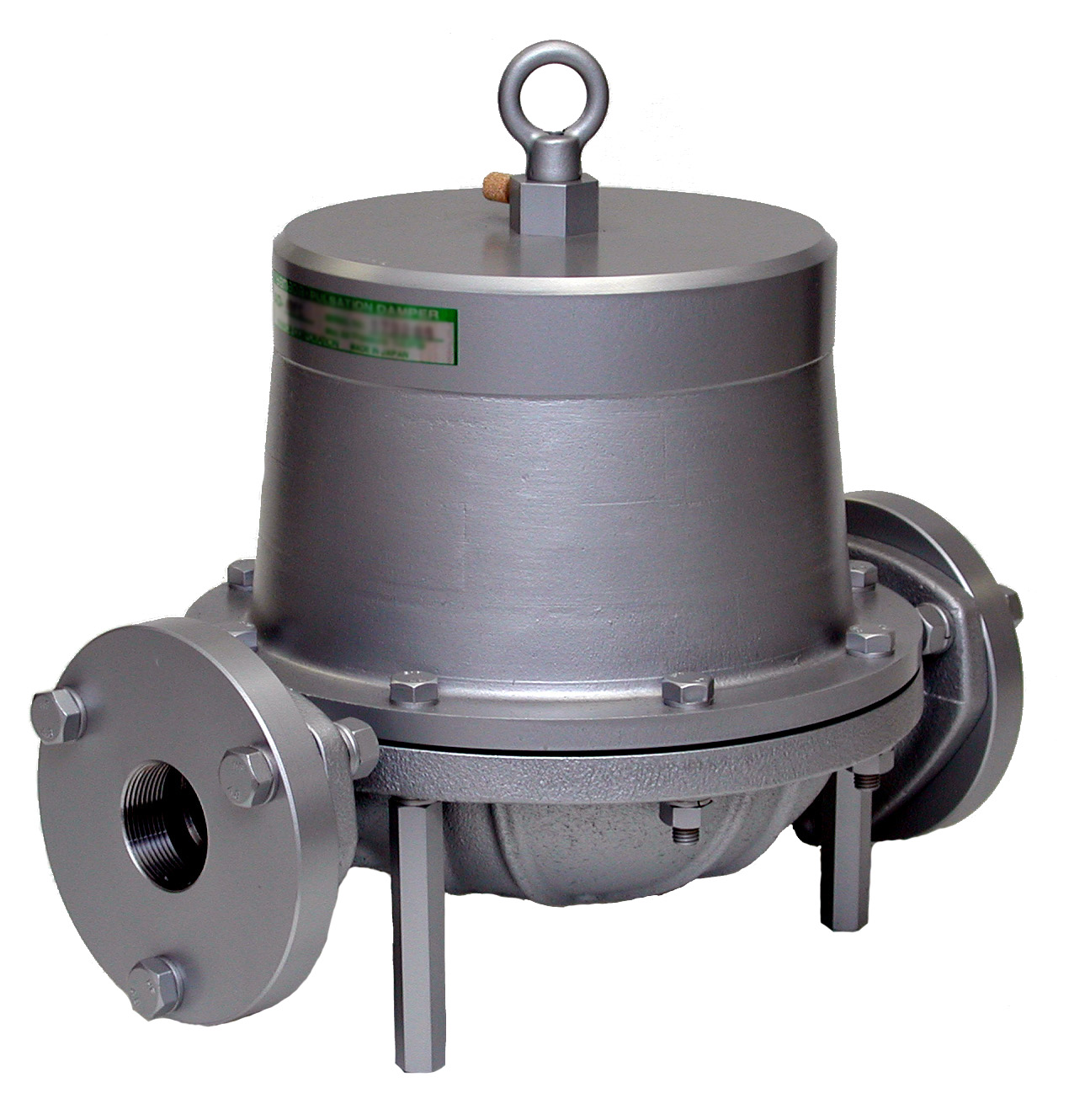 Pulsation Dampeners
Our dampeners increase filter efficiency, acccuracy and life by providing a smooth flow and equalizes discharge pressure spikes. They also eliminate inconsistent filling, splashing and harmful water hammer. Dampeners incorporate a flow-through design which keeps solids in suspension, maintaining dampener effectiveness.
Available models:
AD-10       NDP-5, DP-10/15 & NDP-15
AD-25       NDP-20 & NDP-25
AD-40       NDP-40
AD-50       NDP-50 & NDP-80
FRL-Units
Filter regulators provide precise air inlet pressure control and help optimizing pump performance and efficiency. FR-units protect pump diaphragms against excessive pressure. Besides that FR-unit filters the air and prevents airline contaminants from reaching your pump, providing a linger lifetime for the pump internals. For every pump size Yamada offers a special selected filter regulator for optimal performance.
Yamada NDP-series do not require lubrication, however for highly dry air applications all FR-unites are available as FRL-unit. FRL-unit provides additional lubrication to the pump.
Features:
Analog pressure gauge
ATEX conform
Automatic drain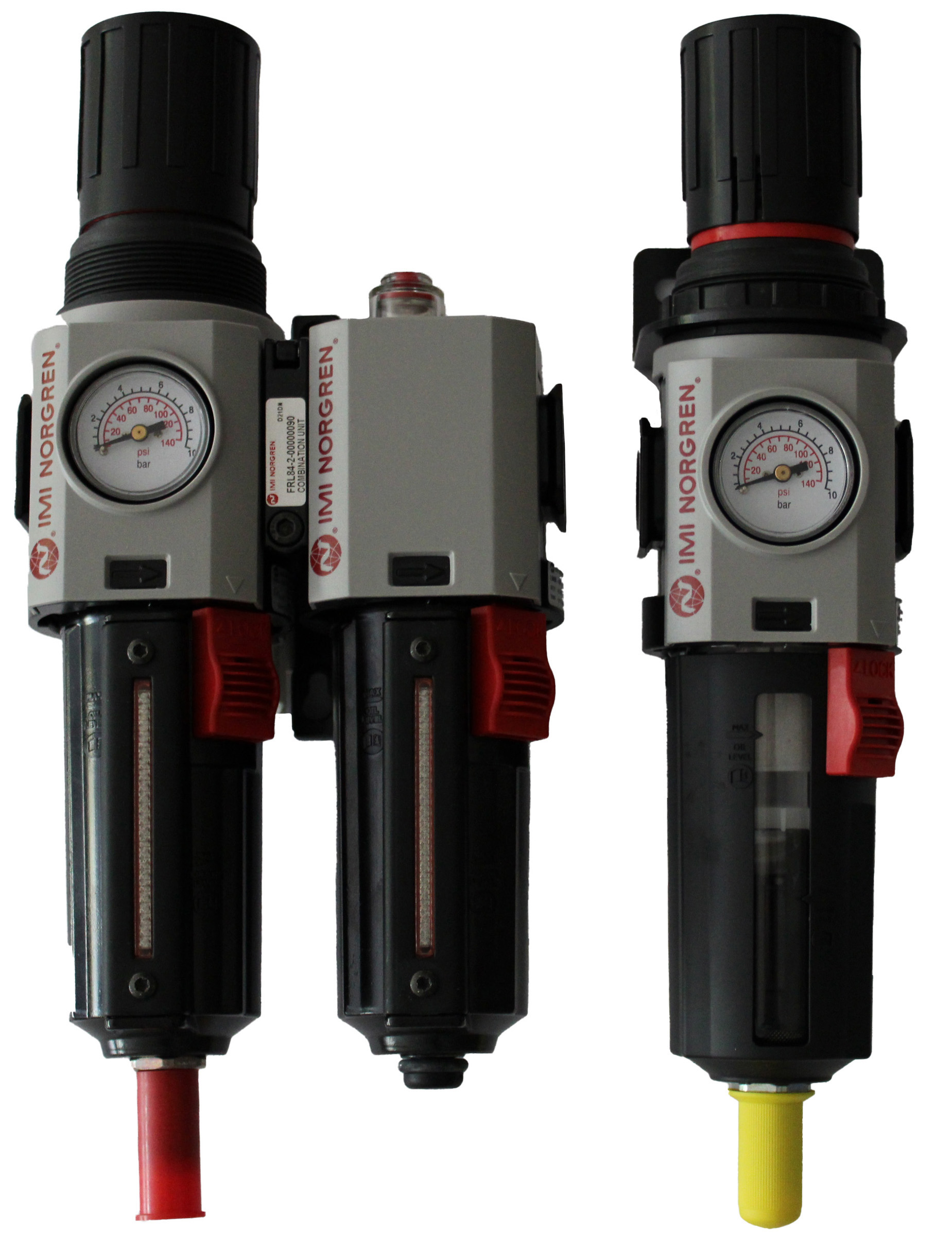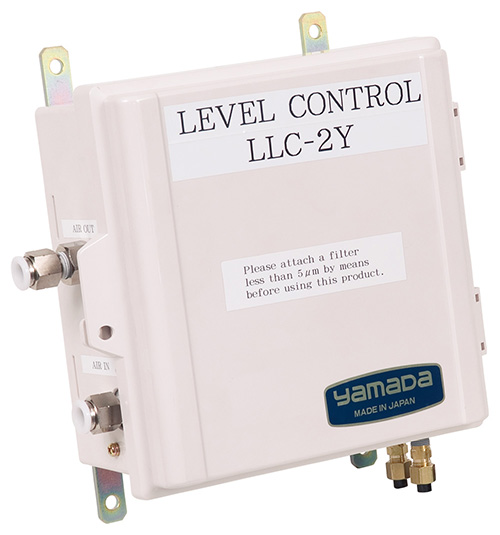 Liquid Level Controller
The Yamada LLC-2Y Liquid Level Controller is a totally pneumatic system designed to automatically start and stop Yamada Air-Powered Double Diaphragm Pumps when the liquid level within a tank, sump, etc. reaches predetermined levels.
An extremely versatile controller, the LLC-2Y can be used in both single and dual pump applications with any size or model Yamada pump. Used in a singel pump configuration, it automatically controls eith the filling or emptying of a tank or other vessel. When connected to two separate pups, it will control both the fillig and emptying of the tank. This dual pump capability is particularly useful for waste water storage, contaminated water clean up, and other apllications where liqguids are regularly transferred into and out of in a single vessel.
The LLC-2Y is capable of mantaining liquid levels in virtually any unpressurized vessel. Its liquid level control span ranges from a few inches to dozens of feet. For added convenience, it may be mounted up to 6 meter away from the pump.
Dry-run detection
The Yamada DRD-100 detects increases in air volume due to loss of prime or dry-running, and automatically shuts down the pump to prevent excess cycling and increased diaphragm wear.
Features:
Extends life of diaphragms
Eliminate air consumption in dry run applications
Prevents air valve from premature failure
Intrinsically safe operation
Supports remote warning systems.