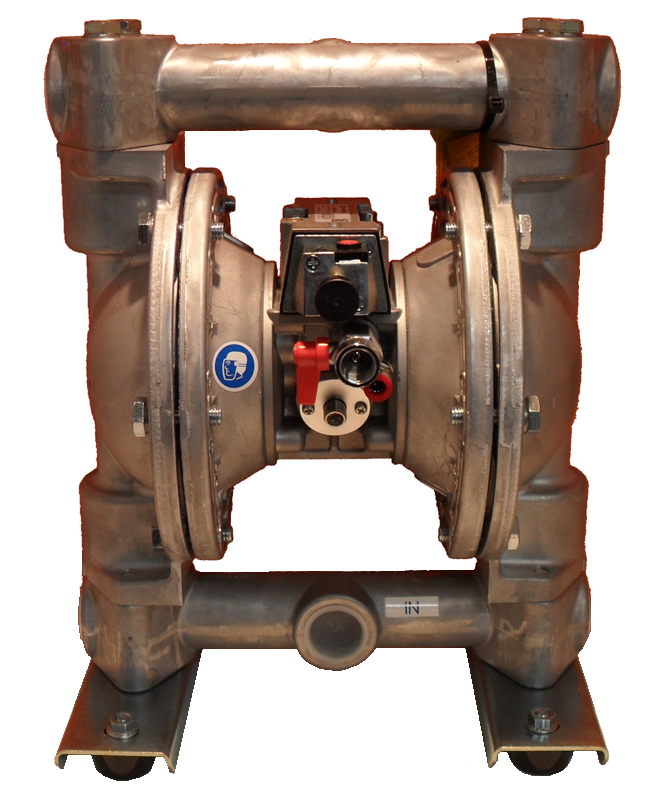 Electronical Controlled Series
Yamada has a long-time experience with solenoid controlled pumps and has set the new standard for this specific type of pumps. Solenoid valves are the most frequently used control elements in fluidics. Their tasks are to shut off, release, dose, distribute or mix fluids. They are found in many application areas. Solenoids offer fast and safe switching, high reliability, long service life, low control and compact design.
| | | | |
| --- | --- | --- | --- |
| | NDP-5/10/15 | NDP-20/25 | NDP-40/50/80 |
| Valve version | 5/3 Valve | 5/3 Valve | 5/3 Valve |
| Valve standard | Iso 1 Valve | Iso 2 Valve | Iso 4 Valve |
All pumps can be combined with a sensor for center rod movement detection, stroke or cycle counting, sensor shifting or in extreme situations for calibration. With cycle length calibration a PLC is able to use just a certain percentage of the cycle movement for fine dosing.
Remote Mounted -RM
The remote mounted versions of the solenoid controlled pumps provide you with the opportunity to switch a standard AODD-pump ON and OFF from a distance.
Direct Mounted -DM(X)
For the NDP-5, 10 and 15 pump series we created the direct mounted execution where the solenoid is mounted on a base-plate and through external connections the pump will be solenoid controlled.
Direct Mounted Body -DMB(X)
For the NDP-20, 25, 40, 50 and 80 pump series a direct mounted body is available. This means that the solenoid is directly mounted on the air motor.
Yamada's range of electrical controlled pumps with direct mounted 5/3 solenoid valves 24V DC are specially designed for process applications which require, metering, batching or variable of constant flow control. These pumps offer extreme operation reliability, parts life time and a perfect balanced energy consumption. They are well suited to intense process applications.
Features:
Accurate flow control and measurement options
Less parts and extended life expectancy
Low pressure movement (from 0.7 Bar) possible in some cases
Non stalling, electric actuated spool
Pump working and cycle detection
Easy fine tuning
Batch possibility
Preventing overhauling
Always full stroke through sensor shifting when using
ATEX-version available (X)
Optimum air consumption