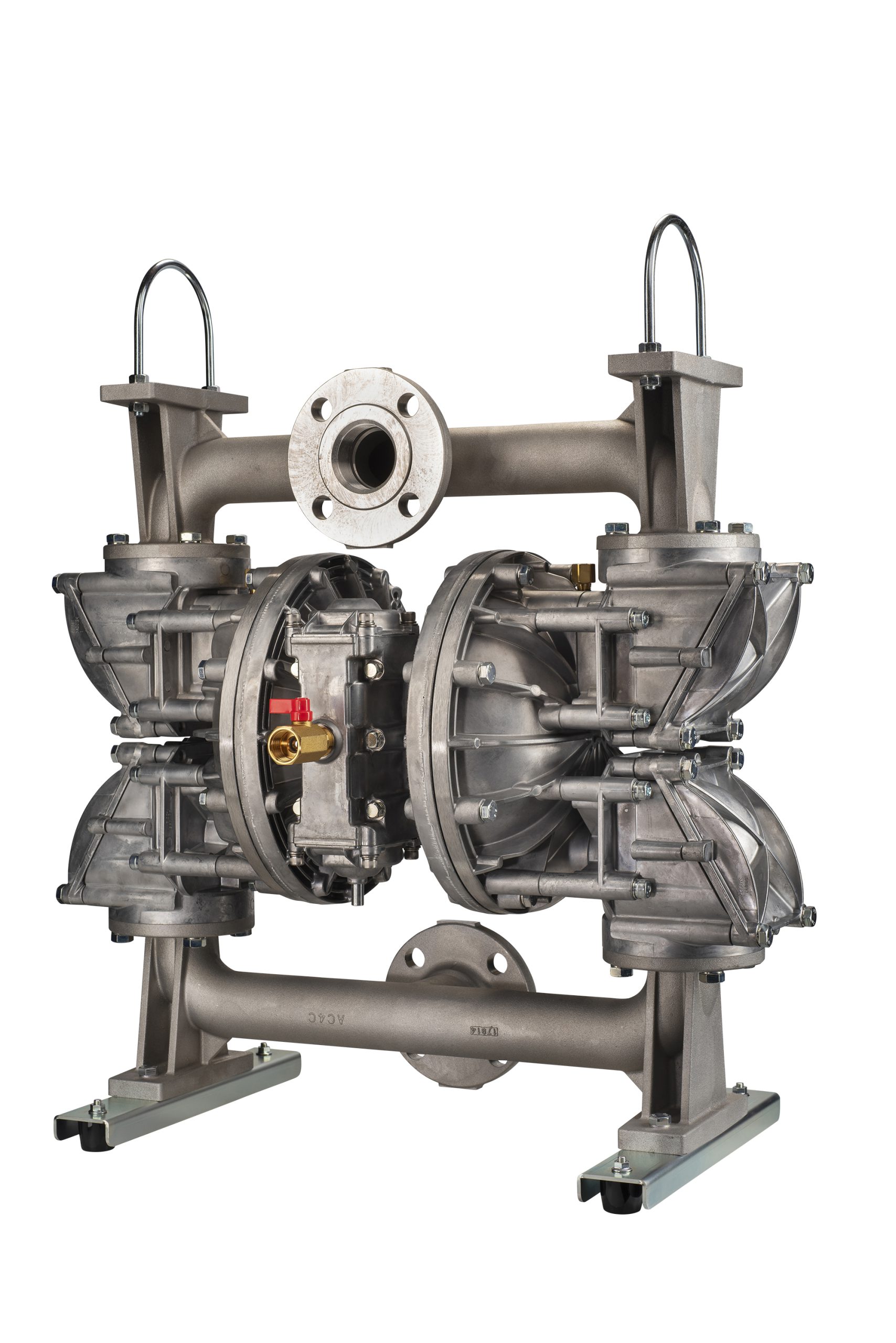 Solids Handling Pump
The Yamada Flap Valve Pump was designed and engineered to address the problems normally associated with flap valve pumps. I.e. Normally due to severe working conditions, there is often a need to remove a pump from service for repairs, cleaning or parts changeovers.
Based on Yamada field proven NDP series foundation, this pump has all of the features and benefits associated with every Yamada Pump. Ingenious Flap Valve design allows for passage of large solids up to 50 mm. Easy access to valve chambers allows easy maintenance when you need it most without the need to remove the pump from service. The vented diaphragms chambers serve to alleviate problems associated with trapped air/gas.
Features & Benefits
Repair/clean in place design enables quick servicing of pump
Up to 50 mm solids handling
Vent ports to alleviate build-up of air/gas in liquid chamber
Quick removable flap valves
Top suction, bottom discharge design will not allow solids to settle in pump.
Fully non lubricated Air-Valve
Fully bolted construction
Short stroke design to help improve diaphragm life.
Outside-Accessible Air Valve
Modular Pilot valve design
No dynamic O-rings to replace or repair.