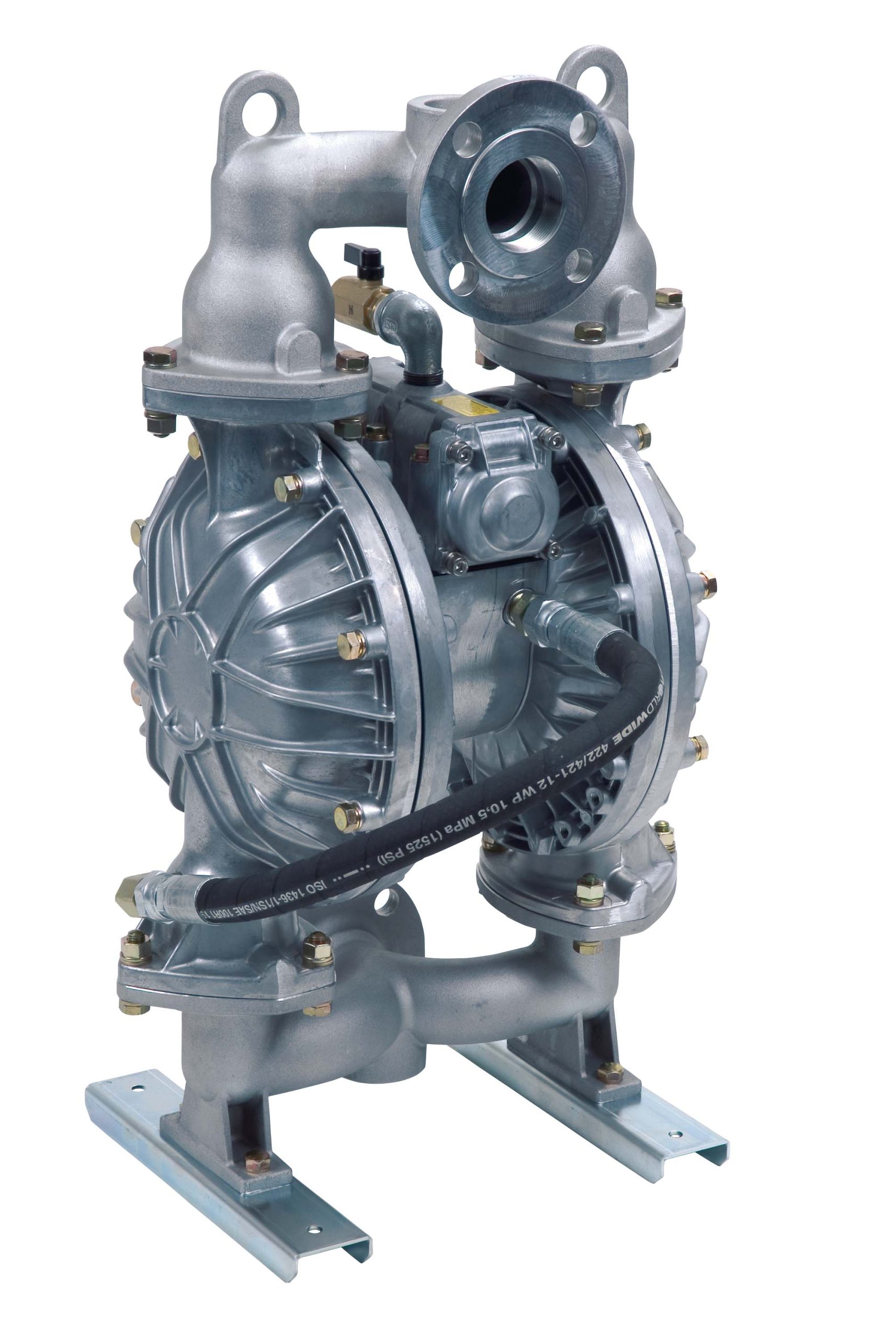 2:1 High Pressure Pumps
The Yamada 2:1 high pressure pumps are designed for applications when a maximum 7 Bar operating pressure is insufficient to overcome system requirements. The flow rate is roughly half of the equivalent size pump output, though a maximum discharge pressure of 13 Bar can be achieved with only 7 Bar air inlet pressure supplied. The 2:1 discharge ratio is achieved by applying air pressure to the surface area of both diaphragms, doubling the discharge output.
Available wet materials: Aluminum, Cast Iron and 316 Stainless Steel and the available diaphragms are: CR, NBR, EPDM and FPM. Capacity from 1 – 380 liter per minute. Discharge pressure till max 13Bar and the pumps can handle solids up til 10 mm.
Advantages:
No elaborate bypass required
No relief valves required
No complicated controls required
Great pressure retention (Ability to hold pressure)
3/4″ through 3″ port sizes available
Note: 2:1 high pressure pupmps are considered simplex pumps which will increase pulsation during operation. Consult Yamada Europe for proper pulsation dampener selection.
Charging filter press
High head requirements
Pumping high viscous fluids
Pumping solids laden slurries