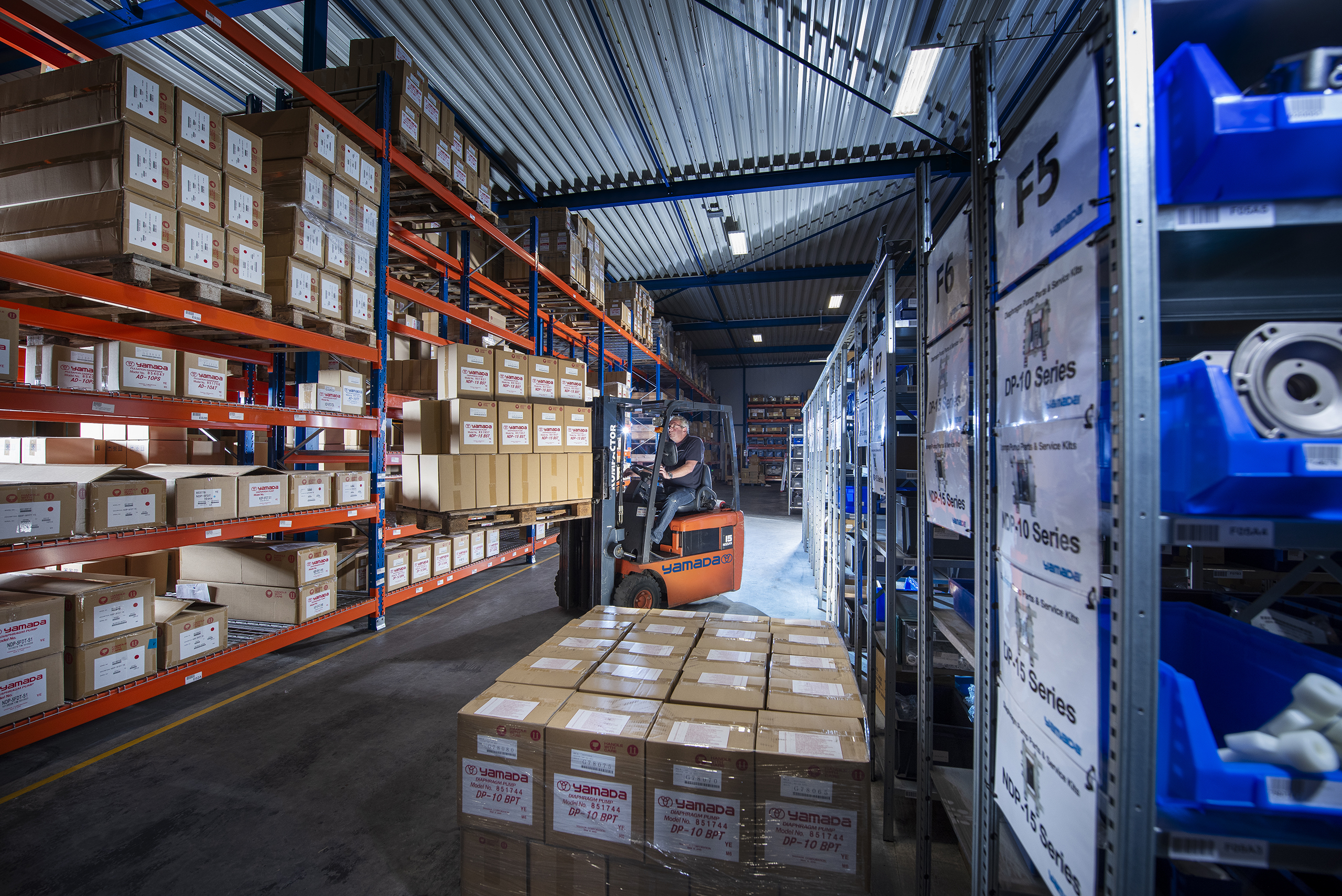 Our Technology
Yamada Air Powered Double Diaphragm pumps: engineered for high performance, manufactured for longlife.
Engineerd to perform
Yamada air valve technology is the heart of the air-powered double diaphragm pump and determines reliability. Yamada enjoys a superior reputation throughout the industry.
Fully bolted leak free mating surfaces
All Yamada pumps incorporate registered fit bolted construction, which simplifies reassembly after maintenance. No leak-prone clamp bands are utilized.
One air valve fits all
The NDP-40, 50 & 80 series pumps utilize one common air valve assembly, reducing parts inventory and assembly confusion. The NDP-20 & 25 have a common air valve as well. One air valve concept is used in all Yamada NDP series.
Outside accessible
Inspection or maintenance of every Yamada air valve can be performed without removing the pump from service.
Pilot valve
Unique design is an individual modular pilot valve that actuates the air valve. It is maintenance-free with no cumbersome snap rings or lubricated dynamic o-rings to replace or repair.
Diaphragm dynamics
Extensive research has led to the development of an optimal stroke length that maximizes diapraghm life and performance while minimizing downtime and maintenance costs.
Truly Non-Lubricated Air Valve
The patented air valve on all NDP series pumps never requires lubrication or prepacking. The advanced design eliminates the need for external lubrication, which can lead to pumpage contamination and maintenance headaches.
Non-Stalling
A patented non-centering, spring-assisted shifter is incorporated into every NDP series pump, ensuring a positive shift every time.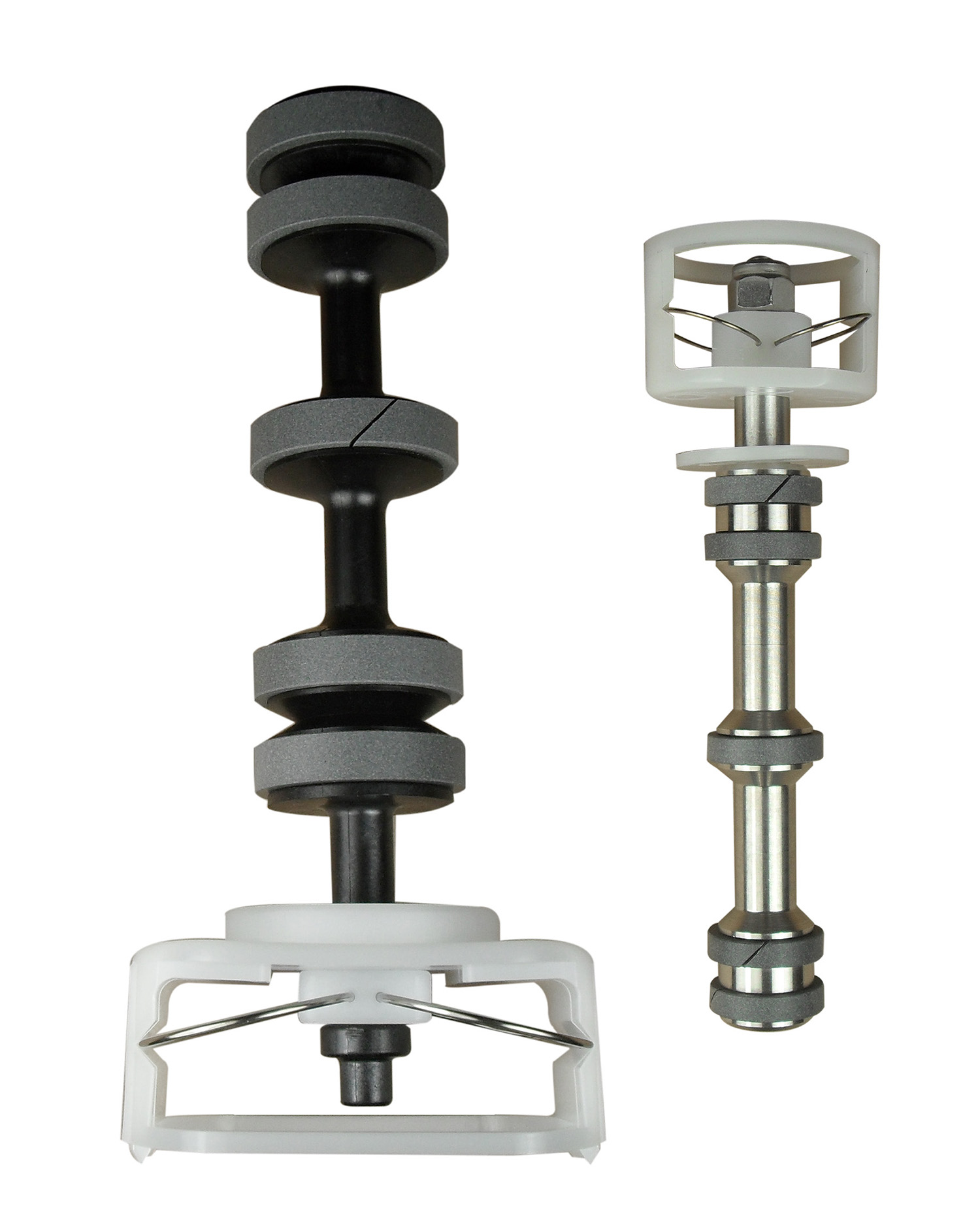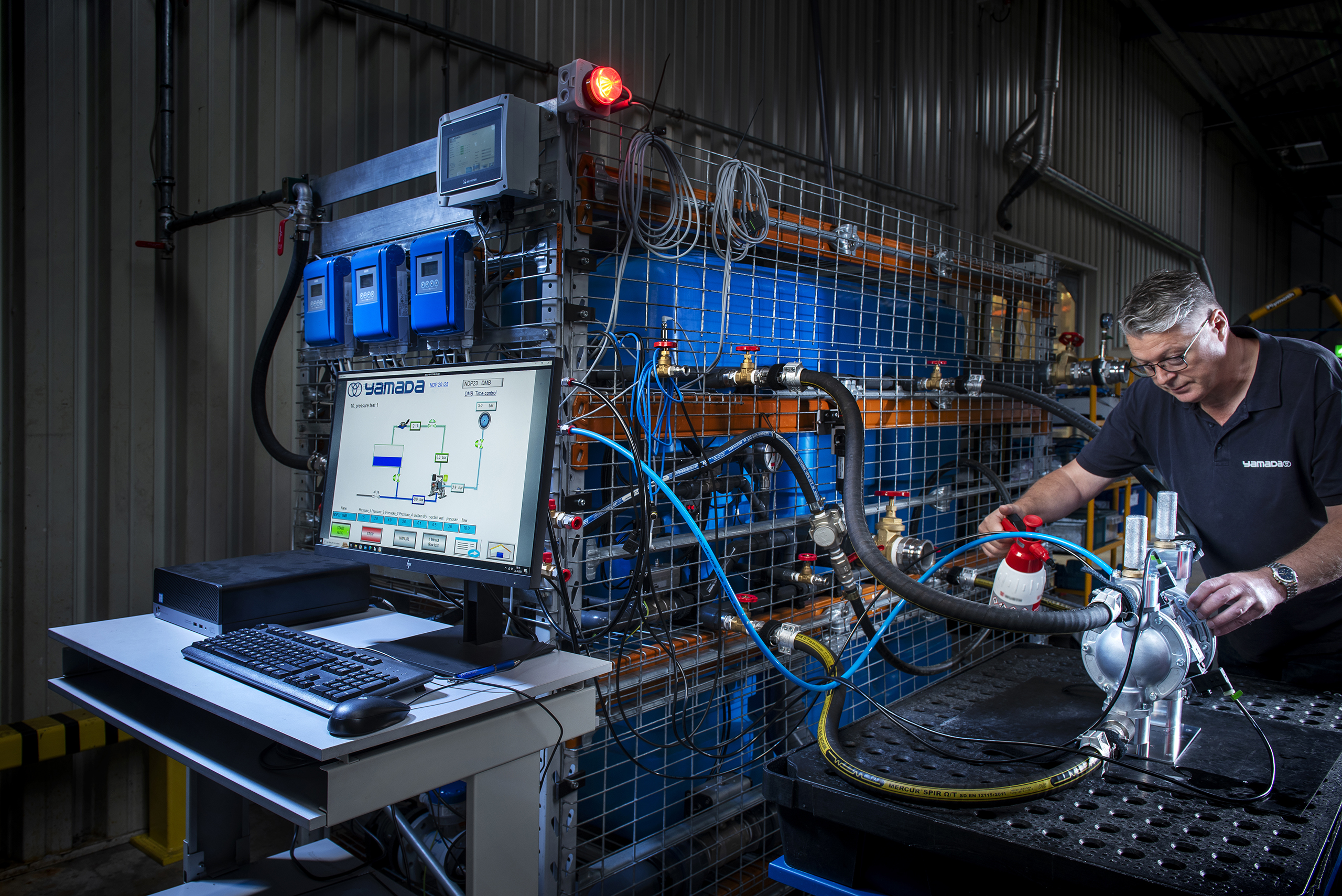 The Yamada Advantage
Handles a wide variety of fluids with high solids content
Self priming
Ability to Run Dry
Variable flow rate and discharge pressure
Portable
Simple Installation
Dead head
Shear Sensitive
Safe Operation
Submersible
Can't overheat
Pumping efficiency remains constant