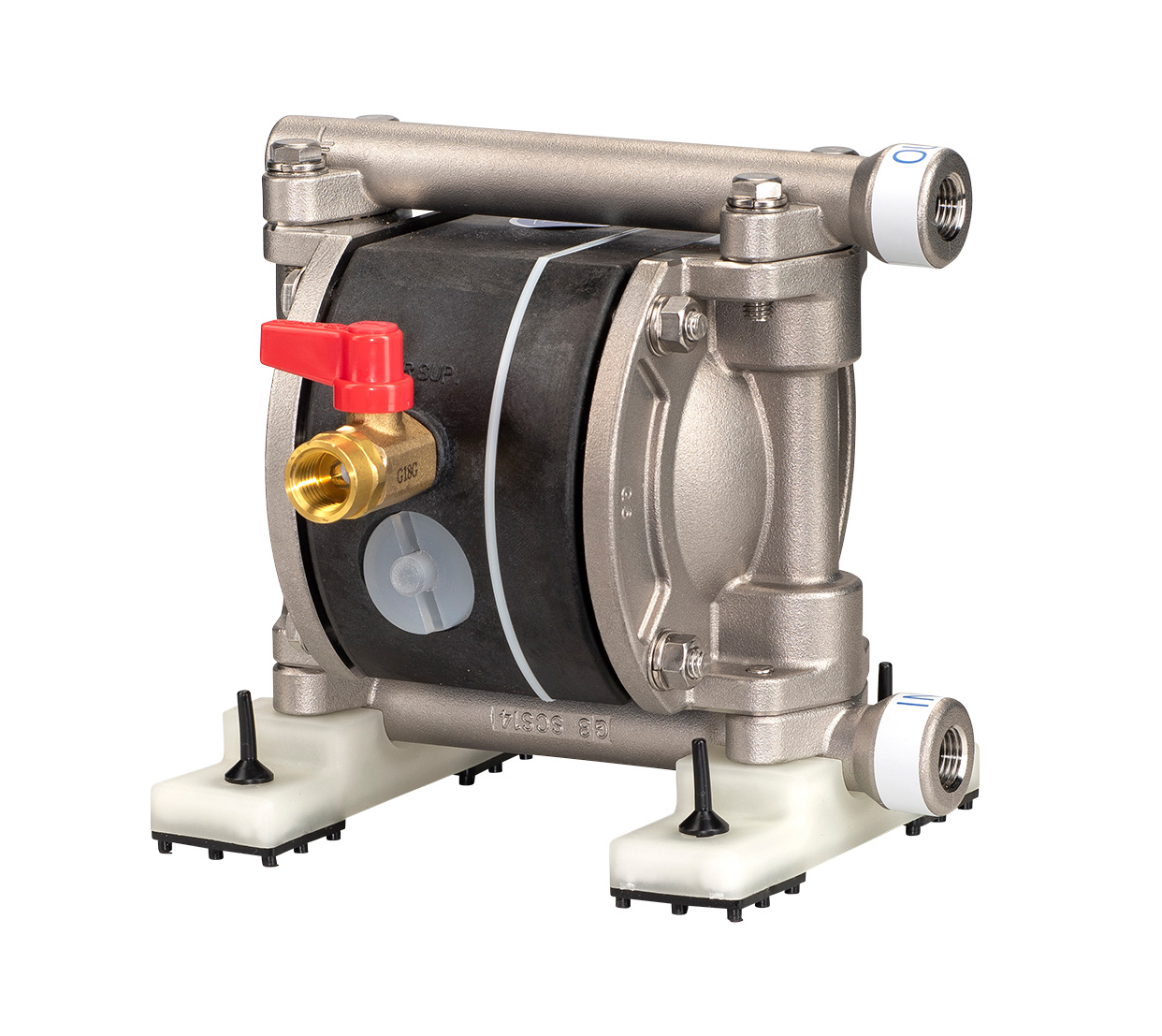 NDP – 5FS
Features
| | |
| --- | --- |
| Max. fluid temperature | 100 ℃ | 212 F |
| Valve type | Flat |
For more information, see our available downloads below or contact us!
Contact us
Specifications of NDP – 5FS
Maximum capacity
11.7 liters/min | 3.09 gallons/min
Max. fluid temperature100 ℃ | 212 F

Valve typeFlat

Maximum capacity11.7 liters/min | 3.09 gallons/min

Port size5 mm | 1/4 "

Air Supply Pressure1,4 - 7 Bar (0,14 - 0,7 MPa)

Discharge Volume per Cycle29 cc

Maximum Cycles per Minute400


Maximum Size SolidNo solids allowed

Maximum Dry Suction Lift1,5 m

Body materialStainless Steel (316)

Diaphragm materialPTFE (T)


Air motorStandard: Ryton air motor
Available kits NDP-5FST

Diaphragm Kit:               K5D-MT
Valve Kit:                        K5V-MT
Wet End Repair Kit:       K5-MT
Airmotor Kit:                   K5-AM
Airmotor Seal Kit:           K5-AMS

Please note if you have a special pump or add-on, it's possible you also need a special provided kit. Contact us for your options.